We hope you will be interested in these web sites. Suggestions for other sites are welcome. Click on the logo to link to the company's web site or e-mail.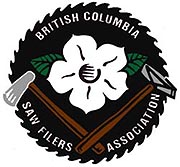 Job board, articles on filing.
British Columbia Institute of Technology

Wood Manufacturing Program and Saw Filers Apprenticeship

Research on sawing, drying, and wood composites.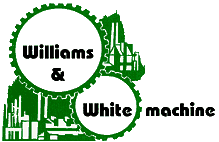 Filing room equipment, knife grinders, saw guides
Quality Control and Maintenance Programs

General site on wood, drying, and woodworking

Forest Industry - magazine articles, equipment for sale...

Portland Wood Technology Show & Clinic

BC Wood Specialties Group

Supplier Directory, Events, etc.


Directory of companies, supplier, associations, research organiztions

Forest Products Equipment listings
Doug Shermin's Sawyer's Page - Extensive links to wood and sawing related sites
Northeast Sawfilers Association
Southern Sawfilers Educational Association
Wood Machining Institute Seminars and news letter on wood machining and sawing.
The Engineer Magazine and other engineering magazines
Predictive Maintenance - discussion, chat, links
Maintenance Technology Magazine
Reliability Magazine - Several discussion boards
Society for Maintenance & Reliability
www.millmaintenance.com - forums on aspects of wood products plant maintenance
Suppliers
www.calsaw.com - California Saw & Knife Works (Cal Saw).
www.sawdoctor.com - (New England Machinery) interesting information on trouble-shooting saw problems.
www.armstrongblue.com - Armstrong Manufacturing. Good tips on setting up grinders.
www.cuttech.com - Cut Technology
www.carbideprocesors.com - Carbide and other tipping technology. Also, affect of heavy metals on health.
www.simonds.cc - Simonds Industries
Lumber Manufacurers

Precision machining and instrument design
Thomas Bonac
Super Thin Saws